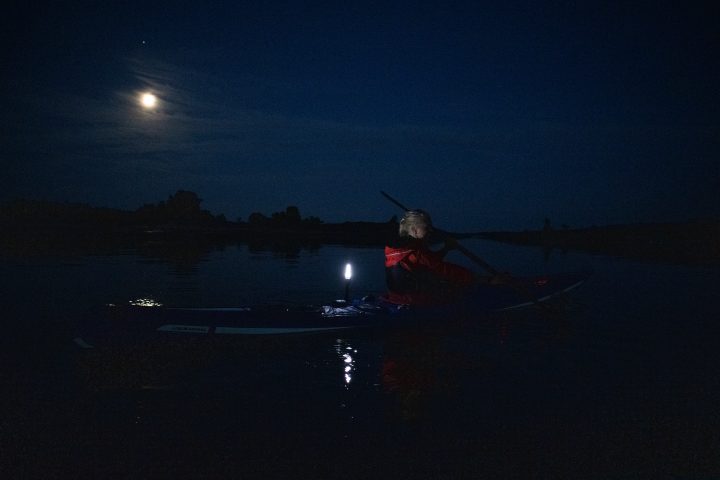 Fullmoon paddle
Join us at dusk for at magical paddle in the dark, let the darkness surround you and the moonlight guide you. Regardless of the moonlight, it is magical to glide forward in the dark. We gather at Gräddö at 18.00 to pack the kayaks and a safety briefing.We paddle at an easy pace so that everyone can keep up and enjoy this uniqe experience. Halfway we make a stop for swedish fika and maybe a swim in the moonlight?
Time: 18.00-22.30
This includes:
Kayak
Paddle
Sparyskirt
Life jacket
Well-trained instructor
Coffee
Dry suit, hat, gloves ▪
Headlamp and safety light for the kayak.
You bring your own:
Clothes to paddle in (wool underwear and possibly layer 2). ▪
At least one complete replacement, waterproof package
Swimwear + towel ▪ Water-resistant shoes (preferably some smaller and flexible ones that are not feels clumsy in the kayak)
Water bottle (can be filled on site) ▪
Waterproof bag to pack the clothes in (plastic bag often works well). If you are missing something, we sell packing bags, waterproof mobile cases, paddle shoes, gloves, caps, spectacle laces and much more in the store. Let me know if you have any thoughts.