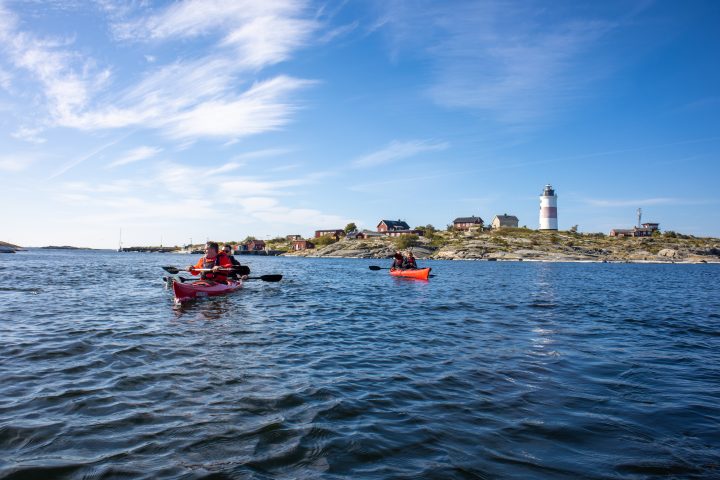 Paddling at Söderarm lighthouse
Free horizion and We start the day with a boat trip from Räfsnäs to Torskär where Söderarm's lighthouse is located. On site, we pack the kayaks and get ready to get close and experience nature. We glide between cobs and skerries and enjoy a well-stocked lunch basket on a nice cliff. The day ends with a boat trip back to Räfsnäs.
This includes:
Boat transport to Räfsnäs – Torskär round trip
Kayak
Paddle
Sprayskirt
Life jacket
Well-trained instructor / guide
Lunch and coffee.
Own equipment:
Clothes to paddle in (soft casual clothes in functional material, not jeans or cotton)
At least one complete replacement waterproof package
Rainwear
Swimwear + towel
Waterproof shoes (preferably some smaller and flexible ones that do not feel clumsy in the kayak)
Cap / sun hat, sunscreen, sunglasses
Water bottle filled with water.
Waterproof bag to pack the clothes in (plastic bag often works well)