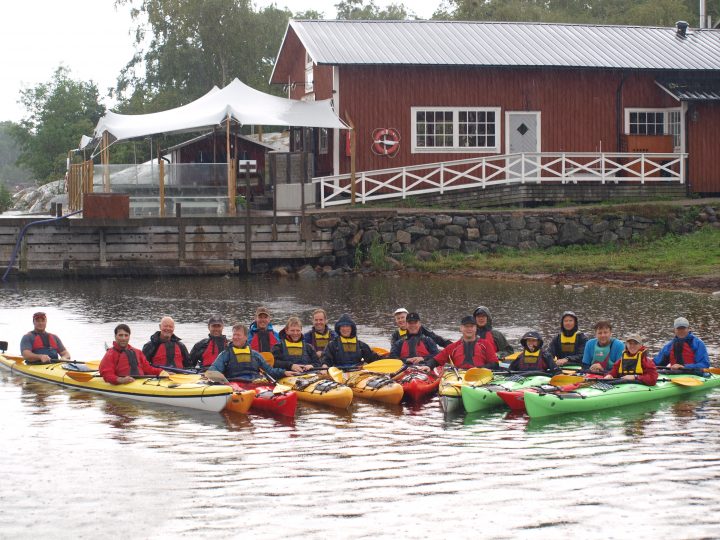 Comfortable outdoor living in a genuine archipelago environment
How about gliding along in a kayak in the middle of the archipelago's natural landscape and waters, and a little later getting acquainted with the exciting history of Lido? The activities included in this package combine nature and culture. But the nights breathe comfort rather than canvas and are spent at a charming inn in the Stockholm archipelago.
DAY 1: AMONG COPS AND SKERRIES
On day one the group arrives at Gräddö where Astrid from Kajak and Uteliv meets them. After the guide has conducted a safety briefing, it's time to jump in the kayaks and paddle towards Lidö. Of course there is time to stop and have a coffee to enjoy the tranquillity along the way. Once there, a three-course dinner is served at Lidö inn, where the night is also spent. Lidö inn is located in the middle of a nature reserve in Stockholm's northern archipelago. The inn boasts a delightful restaurant and a menu inspired by the archipelago.
DAY 2: CULTURE IN THE MIDDLE OF NATURE
After breakfast on day two, there will be a cultural and historical walk around the island, followed by lunch. Then it's time for the day's kayaking in the wonderful waterscape. Upon returning to Lidö, there will be time to take a sauna or perhaps rest for a while before the evening's three-course dinner.
DAY 3: LUNCH IN NATURE
Day three, the last day, starts with breakfast at the inn before the kayak trip back to Gräddö. This refreshing three-day adventure concludes with lunch enjoyed on the rocks during the return journey.