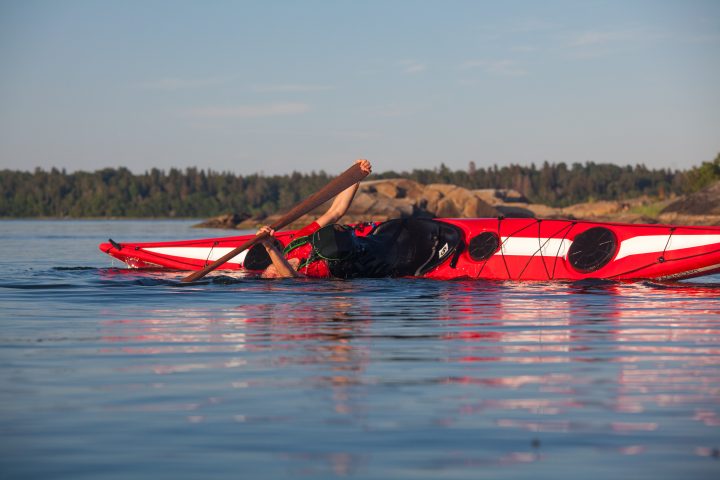 2-days Continuation course
This is a course for you, if you have taken your EPP Level 1 and want to move forward with your kayak skills.
We continue working torwards the EPP Level 2.
This 2-day course is suitable for whomever has moved passed the first beginner level, are certified with EEP (European Paddle Pass) Level 1 (yellow) and wants to aim for EEP Level 2 (green). During two days we will repeat and polish the basic skills in kayaking and safety as well as we will go through all criterias for an examniation for EPP Level 2. The course is also suitable for those who might not necessarily wish to take their EPP Level 2, but wants to move forward in thier paddling after taking a beginners course.
The course starts at 9.30 both days and will go on until 16.30. We will adjust the course depending on the weather, which means we'll start off the first day with going through what your course will look like. You yourself arrange your accommodation for the night between the course days. If you want to you can take your course kayak and paddle out to an island and camp there for the night.
If you want to read more about the European Paddle Pass and EPP Level 2, HERE is more information.
This is included:
Kayak
Spray skirt
Paddle
Lifejacket
Paddle float and pump
Wetsuit
Certified guide
Assessment at EPP 1 and course certificate
What to bring:
Clothes to paddle in (normal exercise clothes works fine, not jeans or cotton)
At least one set of spare clothes
Extra base layer if you are feeling cold
Swim wear and towel
Wind/waterproof jacket
Water resistant shoes (preferably some small and handy shoes since it can be tight for your feet in the kayak)
Hat, sunglasses, sun screen
Water bottle and thermos
Warm clothes for the evening
Lunch for the course day