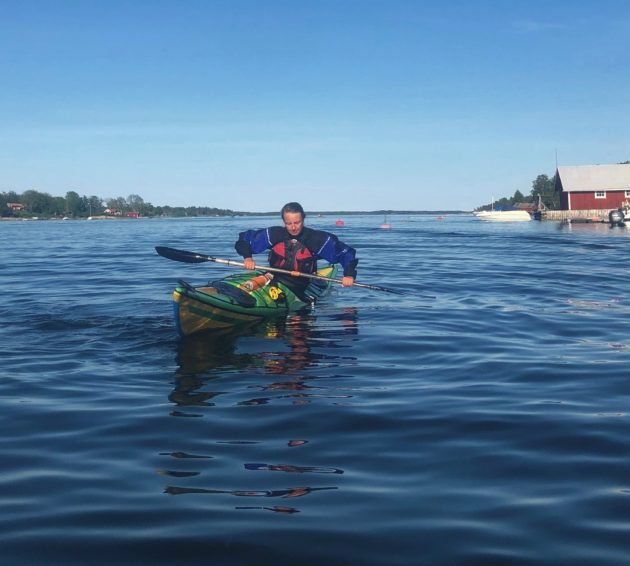 +{{ numberOfHidden }}
Kajak & Uteliv
Private lesson
Do you want to work on your kayak skills in your own pace, together with an instructor?
Kajak & Uteliv are more than happy to help you!
Book your private lesson with us – read more below.
Do you wish to move forward with your kayaking skills on your own terms? A private lesson might be the perfect answer for you!
We are happy to help all types of paddlers to develop their paddling skills.
So, what could we help you with? Here are a few examples:
Help you overcome fear of capzising, and perform a safe and calm wet exit.
Paddle techniques such as forward and backwards paddling, and different maneuvering strokes.
Different rescue techniques ranging from the very first buddy rescue to more advanced rescues.
Towing techniques.
Kayak rolling.
If you have any other requests, don't hesitate to send them our way!
Price: 550SEK/h for 1 person. 900SEK/h for 2 persons. 1350 SEK/h for 3-6 persons.
All private lessons will be a minimum of 2 hours. 
If you are interested in a full private day please contact us for prices.
Most of our private lessons start from Gräddö Brygga but we are flexible with other locations upon request.
If you put through an order on a private lesson here in our online shop we will contact you regarding dates.
We are flexible when it comes to scheduling private lessons, but during high season we mainly have the opportunity to schedule lessons for Monday afternoons and Friday mornings.