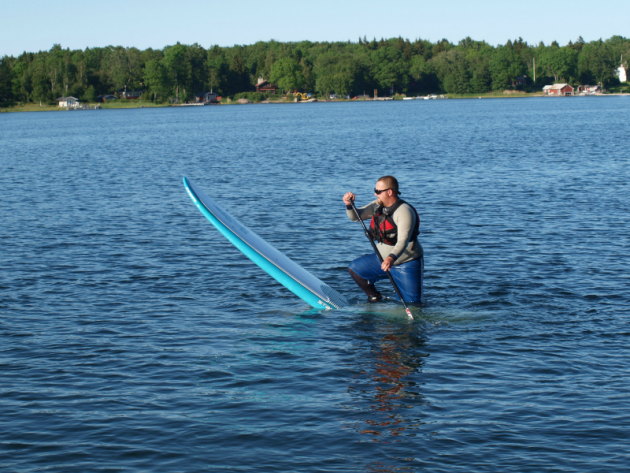 +{{ numberOfHidden }}
Kajak & Uteliv
Stand Up Paddle course
The perfect opportunity to get a good introduction to SUP-paddling!
Together we explore the balance and maneuvering on the board.
Read more below.
Stand Up Paddle, SUP, for short, can be briefly explained as standing on a board while moving forward with the help of a paddle with a longer shaft. The main reason that SUP has become so popular is its versatility. Surfing big waves, or the smallest. Paddling on flat water to improve your fitness and strengthen muscles, or participate in marathon races. Paddle flowing water and small rapids. Most see SUP as a positive alternative to get out on the water, keep in shape and discover new areas and along the coastline. Almost everyone can paddle SUP.  Sure, it can feel a bit wobbly when you move up from kneeling to standing but surprisingly quickly, you have found the balance and will feel comfortable with your new ride. During the course we teach you different techniques to maneuver your board and to improve your balance. If the weather is good we may do some exercise that resolve in some swimming. But most of all we just have fun!
Dates 2020:
Time: 13.00-14.30 & 15.00-16.30
July: 2nd, 9th, 16th, 23rd, 30th
August: 6th, 13th
Price: 375 SEK
This is included:
SUP-board
Lifejacket
Paddle
Wetsuit
Certified guide
You bring yourself:
Clothes to paddle in (sports clothing or swim wear, not jeans or cotton – you will most likely get wet)
Towel
Set of spare clothes for after the course
Sunhat, sun cream, sunglasses
Water bottle (can be filled at Gräddö)
Possibly something warm to drink after the course