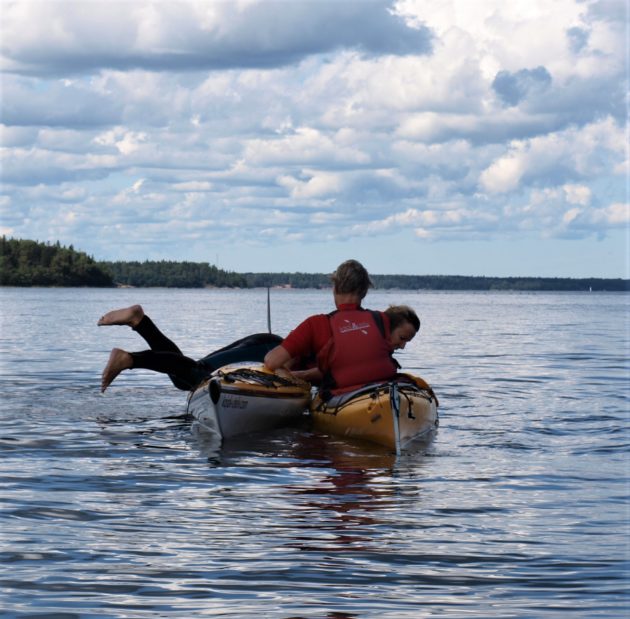 +{{ numberOfHidden }}
Kajak & Uteliv
Kayak rescues and safety – for participants with EEP Level 1
Is it time to refresh the resue-memory?
Come practise your rescues together with an instructor and soon enough you'll feel confident entering a new season of kayaking!
Read more below.
Have you practiced your self-rescue this season? Or do you and your paddle-partner need to improve your teamwork for a buddy-rescue? For participants already certified with EPP Level 1 we organize an evening course with focus on kayak-rescues. We will start our evening with some theory covering different types of rescues, which one you prefer and discuss the pro:s and con:s  with different rescues. After that we will get on the water and start practicing.
Time: 16.00-19.00
Dates 2021:
June: 22nd
At this point we only have one date available but other dates can be requested upon bookings of a minimum of 4 people.
Price: 300 SEK per person + 350 SEK if you rent kayak and equipment from us.
Please note in the message-box if you wish to rent any equipment.
What to bring:
Your own kayak + equipment (or rent your kayak + equipment from us)
A change of clothes